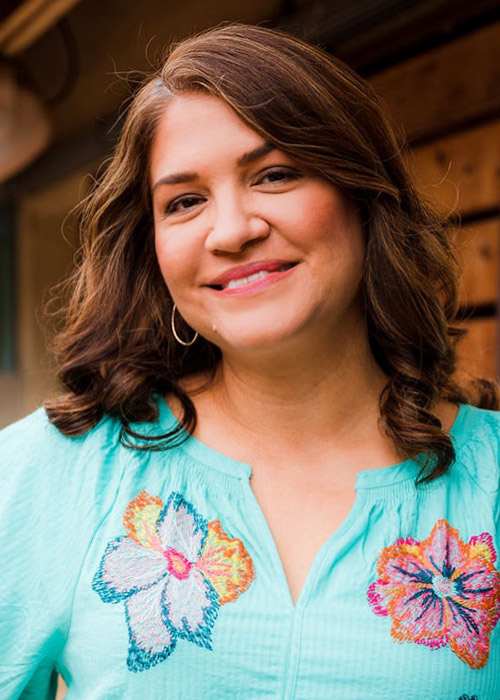 Angela Sustaita-Ruiz

Co-Founder and CEO, Brilla Media
Angela is the Co-Founder and Director of Client Services for Brilla Media, an innovative, branded U.S. Hispanic entertainment media company.
A co-founder of the U.S. Hispanic social media marketing industry and Hispanicize, which she launched in 2009 and sold in 2019 to John Leguizamo's Urbano TV, Angela is also a founder of the first Latino influencer network, DiMe Media (formerly Latina Mom Bloggers).  During her time with Hispanicize, the company expanded its portfolio through acquisitions of U.S. Latino digital food and lifestyle media companies Hispanic Kitchen and Latina Moms.
In her more than 20 years in marketing and public relations, Angela has played a leadership role in award-winning U.S. Hispanic and multicultural programs and campaigns spanning public relations, experiential, and social media.  This year, she was part of the team that won the 2021 Hermes Creative Award for the CDC's "How Right Now" COVID Response Campaign, and that was a finalist for the 2021 PRWeek Multicultural Marketing Campaign of the Year for Altísimo Live. She is a former recipient of the Hispanic Public Relations Professional of the Year Award by the HPRA (Hispanic Public Relations Association).
Before launching into her journey as an entrepreneur, Angela was the regional director of the multicultural practice of global PR firm Edelman where she began her career in the New York healthcare practice. During her combined 11 years at the firm's New York, Austin and Miami offices, she directed national multicultural marketing initiatives for Fortune 500 companies including Unilever, Kraft Foods, Hershey, Starbucks, Burger King, and AstraZeneca.
Angela is a proud third-generation, Texan of Mexican descent. She graduated from Baylor University in Waco, TX with a Bachelors in Latin American Studies.